Thank you for applying to broker deals with us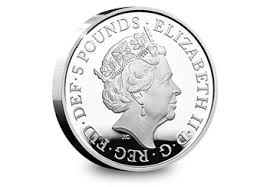 One of Broker Relation representatives will contact you shortly.
In the meantime… please feel free to contact us on 020 3750 0096
or via email to applications@gotcapital.co.uk
WHAT IS A ROYALTY-BASED INVESTMENT?
Royalty-based investment is an investment in exchange for a royalty payment. The royalty payment we receive is a percentage of the business's revenue, paid to Got Capital until the total return on investment has been reached.
Once the total return on investment has been paid, the agreement is terminated and the business is eligible for a new investment. Our investments have an estimated, non-fixed term and a specified, fixed return, or fee.
Depending on the cash flow management and profitability of a business, we determine an initial investment amount, and a desired return, or a fee, on our initial investment. Our fee, together with our initial investment, is our total return on investment (ROI). Unlike traditional investments, our investments do not require an exchange of equity from the business. Instead, we provide Royalty-Based Investments.
Deals vary from very short term 3 months, to mid length terms, up to 12 months.
We invest in your merchant for a percentage of the business's gross sales. Between 7% – 18% holdback.
We offer a discount from the remaining balance to merchants who wish to payoff their balance in full, ahead of schedule.
Depending on the merchants' revenue, we can offer up to £100,000.00 in the first investment round.
In our underwriting process we are taking a deep look into the applicant business with the mindset of trying to find all the good reasons for approving capital investment. We approve businesses that otherwise wouldn't get approved in any other financing option available today.

This means that your clients have a better chance to get capital investment faster than any other option out there.
We offer broker commissions on both new businesses and renewals.

We pride ourselves on being efficient and extremely quick, often having an offer within 24 hours of receiving documents.

We have dedicated to receive ISO application and stay on top of communication, stips, contracts, etc…